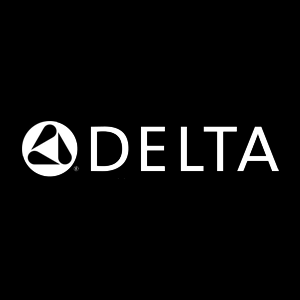 From human-first innovations to unforgettable design, Delta® faucets, showerheads and beyond aim to make every moment you spend in your kitchen or bathroom one worth remembering.
We believe there are better ways to experience water.
The impact water has beyond our homes is greater than we can imagine. That's why all our products are designed to reduce how much you use, while still ensuring you get the most out of it.
In style in every season. Delta's innovative bath and shower products combine eyecatching form and detail with long lasting, dependable functionality.
From lavatory faucets to bathtub drains, toilets and shower heads to soap dispensers and other accessories, Delta has every fixture for the bathroom in a wide array of styles and finishes sure to complement your home.
From innovative ways to turn on your water, to groundbreaking fixtures that change how you interact all-together, Delta aims to revolutionize how you experience your water so you can better experience your life. Innovations like H2Okinetic technology, Lumicoat finishes, Shieldspray technology, VoiceIQ and Touch2O are just a few ways Delta improves your ways with water.