Ensuite Bath & Kitchen Showroom
Unit 1, 1000 Last Mile Drive
Ottawa, ON
K1G 6Y1
Tuesday
9:00 AM - 4:00 PM
Wednesday
9:00 AM - 4:00 PM
Thursday
9:00 AM - 4:00 PM
Stat Holidays
Long Weekends
Closed
Appointments Recommended.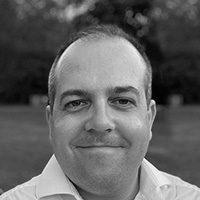 Will Roper
Will is an experienced plumbing fixture specialist having worked in the industry both here in Canada and abroad in the UK. He brings an enthusiasm for high standards whilst embodying the EMCO core values of: Straight Talk, Generous Listening, Trust & Respect and Fairness & Caring. He especially revels in building great working relationships to achieve a finished product that everyone can be proud of.
The Ensuite Bath & Kitchen Showroom in Ottawa, Ontario on Last Mile Drive is proud to carry a wide variety of products from the following vendors.