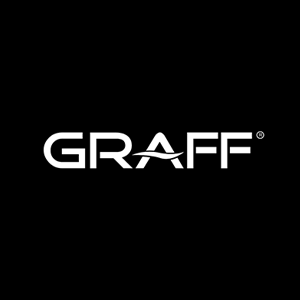 Quote or feature goes here.
Supported since 1922 by extensive plumbing and hardware manufacturing experience, GRAFF has positioned itself at the forefront of design creating designer-based collections for the luxury market. Utilizing the latest manufacturing technology and thanks to a tradition of old-world craftsmanship, GRAFF's commitment to creating cutting-edge, premium-quality collections is evident in each and every product.
GRAFF's designer faucets and shower fixtures bring a new way of enjoying water and life, and pay homage to the most precious natural resource of our planet. They celebrate the same great creative force that raised skyscrapers as well as rainforests and take you to the ideal point where nature, man and technology meet, on the common ground of pleasure and beauty.